Mobility People International are the market leaders in headhunting and executive search services for the global mobility industry. Whether you are seeking new talent or looking to grow your career - get in touch.
Mobility and Relocation Recruitment
Mobility People International provides a range of headhunting and search solutions to meet your global mobility hiring requirements. Working with you, we will build and deliver an effective strategy to ensure you are introduced to the very best candidates suited to your needs.
Sarah began her career in global mobility as Managing Director of Sterling Corporate Relocation.
She went on to establish Primacy Relocation's first European office and served as Managing Director of Primacy UK for three years, before becoming Senior Vice President of EMEA, overseeing the company's operations and client services in UK, France, Netherlands, Germany and Switzerland.
She continued in this role following the acquisition of Primacy by Cartus, before leaving to set up Mobility People International. Sarah says 'It is something of a cliché in our industry to say that we stand or fall by the quality of our people, but that doesn't make it any less true! I have always understood the critical importance of selecting the right people with the requisite qualities and skills to suit a specific role and, equally importantly, a particular team culture. In fact, selecting and developing people has always been the most rewarding part of my career to date'. Sarah set up MPI as a specialist recruitment company, staffed with people who really understood the types of roles and functions that go to make up a successful mobility team, and the very special types of people who excel in this demanding sector. Before she worked in global mobility,
Sarah worked as a journalist and in retail, and for eight years ran her own security equipment company in Russia. She has a bachelors degree in Russian and French, an MBA in International Business and an MA in art history.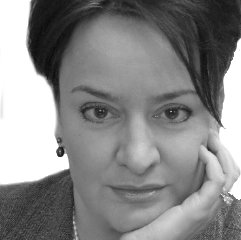 Director Recruitment Services
Sarah has over 20 years' experience as a global mobility and recruitment professional, successfully managing relationships with mobility, procurement, human resources, operations and finance teams, as well as with assignees.
Starting her career as a Mobility Consultant with the Crown Worldwide Group in Paris, France and working as an Account Manager in Switzerland and the UK, Sarah's roles have included Global Account Management for clients in the finance, pharmaceutical and professional services sectors, Sarah has built award-winning teams to meet and exceed agreed performance measurements and to secure client references.
Sarah says "Listening to my clients' needs to build award-winning teams to deliver services, I have established a strong understanding of the importance of having the right team in place at the right time to deliver services – that's really the best way to galvanize partnerships with corporate and private clients. "
With an MA Cantab in French and Russian, working in global mobility has matched Sarah's personal desire to work in an international environment to service clients and to apply her language and intercultural communication skills.
In her spare time, Sarah enjoys singing with her local choir and is an enthusiastic advocate to anyone who will listen about the benefits of Pilates.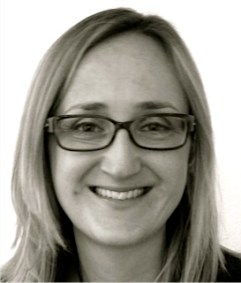 Director Corporate Services
Kay has over 14 years of experience of working within the global mobility industry. She established and managed a highly successful international mobility team for Siemens PLC, which has one of the largest global mobility programmes worldwide. Having worked "on the shop floor" as Head of Mobility, Kay says she "is extremely conscious of the requirement to build a best in class, professional and high quality mobility team. This ensures a positive assignment experience for the assignee and family, and ultimately business success."
Kay has experience of managing a team within both a Corporate and Shared Services organisational model and brings a wealth of commercial expertise, having managed her unit as a profit centre for many years. She understands technical operational and governance requirements so is able to advise on the selection of a potential employee or to support a specific mobility project, for example, policy and process reviews. Kay says she "has particularly enjoyed supporting many initiatives and forums linked to global mobility over the years such as the CBI networking group, the Permits Foundation, the Institute for Global Mobility, the HRIM learning programme, the Expatriate Academy, and also the Forum for Expatriate Management, as guest speaker, panel expert and EMMA's judge."
Kay has a degree in French, German and Business and an international commercial qualification from Germany having spent two years working overseas herself.
In her spare time, Kay particularly enjoys dancing, (ballet and commercial dance), singing, and spending time with her family, in particular providing a taxi service for her three children!!
Kay joined MPI as Director of Corporate Services and her key focus is the provision of recruitment support and specific projects for Corporate and Professional Services clients in particular.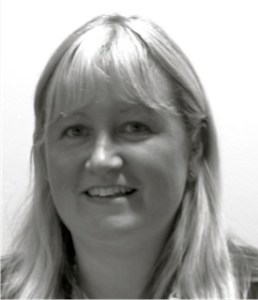 Angela has over 11 years of experience working within the global mobility industry. Having started out as Angelaan Expatriate Advisor herself , progressing through the ranks to Operational Manager of a large expatriate team in what was initially a corporate environment, later transforming itself into a shared services organisation. This gives her great insight into the differing requirements for each individual role as well as the in-depth knowledge required to match the right candidate for the job in question. She is passionate about putting together the best possible team to offer first class support to the expatriate community thus enabling the business to flourish.
During her long career at Siemens PLC, Angela helped grow the expatriate team from just 4 members to 24 strong, developing high level recruitment and team development skills along the way. She led the team to secure the first Points Based System licence and was instrumental in educating managers about the updated legislative requirements in terms of UK immigration. She developed and delivered intercultural awareness workshops to both the expat and project management communities. Working closely with both internal and external service providers she helped to identify and implement key process improvements to optimise business results and help individuals and teams work smarter.
With a B.Sc. Joint Honours Degree in French, German and Social Sciences, Angela has always had an interest in travel, culture and global mobility. After graduating from university she went on to train as a T.E.F.L. teacher and has worked in France, Germany and Japan in language training roles. Having gone it alone on her own international placements, she really appreciates the value of a dedicated team to support expat communities and understands how much their work contributes to the success of a business.
Angela has also trained as an Aromatherapist and has a keen interest in essential oils and complementary therapies.